Yo! I'm so glad I have finally reached my EMP!

Now, lemme tell you some random stuff about me...


I'm Vikki.
23. female. filpina.
i'm a voracious reader (i can read about 2 novels in a day).
i'm an audiophile, can't live without my iPod.
a beach bum and choco-lover
i'm a bag-a-holic and i own a flipflop and fashion magazine collection.
i can't swim and i have a fear of rollercoasters.
i'm in love and i can't wait to get married soon.
Gossip Girl is my total TV addiction.
I've known BoA since college from an abusive ex-bf.
So let's get this fab party started, shall we?

SHOUTOUTS

Fifi/Daphne
You are my ultimate BFF here.
I never realized that it is possible to have a true friend online even if you haven't seen them. You must be the nicest, most caring, and best listener a friend could have. It's no wonder that you have so many friends. We've shared secrets and even told each other personal problems as if we've known each other for so long. I am so blessed to have known you. <3 Thank you from the bottom of my heart. So, I would like to give you a special gift, a bottle of your favorite perfume, and a cool Hermes Cape Cod Watch.



Hung-Su
How did we become friends? Because I thought you were nice. And you were like, I dunno you but, uh, OK. I even signed up in the Hung-Su fan club. LOL. You were one of the few who always, always checked on me (whether I'm active or not). Recently, you turned me into a cute wolf. And, oh, I'm your mom in the Spam Family. Haha. Thanks Hung-Su. Btw, I failed the four exams, but I perfected the fifth one (it was a take home exam and I found the answer key over the internet. hah.
) To commemorate our friendship, I'm giving you a pretty pair of Louis Vuitton sunglasses and a Louis Vuitton Keepall 55.



Linda
Now, where's my favorite dongsaeng? She's this cute girl who hangs out at the Lounge! Do you still remember those silly yet heated discussions with the other members? LOL. I'm glad those days were over.
I wanna thank you for all those times we talked and shared silly ideas. Here's my present for you, a Balenciaga part-time in Bubble Gum Pink.



Jacq
Often misunderstood, my constant YM buddy (til I got uber busy). Behave! OK?! LOL. And good luck with college. She's a smart kid (really). Thanks for helping me pick a laptop.
So, I'm giving you one. Haha! Here goes your Dell XPS M173. Hope you like it!


Collie
The one with the coolest eyeglasses! Collie
How the heck did we become friends?! All I can remember is that we hang out at the Members Info section a lot. And oh, we exchange shoutouts via Facebook, too. What to give? Hmmm... with your fashion sense and creativity, I think you deserve nine pairs of design your own Converse shoes!


My Spam Sisters: Lisa, Clarissa, Siti, Char-Char
You guys are the most adorable spammers in BJJ! So we can spam some more, I'm giving the two of you a Prada mobile phone!



My Spam Brothers: CADENZA, torukun2, Eu-Kun
I've never known anybody else who could spam like the three of you! LOL. The counting game was fun.
So, being the spammer dudes that you guys are, I'm giving each of you a Nintendo Wii! This is to distract you guys so that the ladies could win the counting game. LOL.



Randolph aka upstream
Randolph, you're also geeky like me so I'd like to give you an iPhone 3G! hey, it works with Globe Telecom!


Rox
Hey, hey! Here's the photographer of the Spam Family. And because you love photography so much, I'm giving you a high-end DSLR so you can take more pics!


MODS
Of course I will never ever forget our dear mods. Thanks a lot for your patience and your dedication. BJJ will never be the same without you guys. With that, I'd like to give you guys a toast for a job well done!
Here's to the mods! Cheers!



To the rest of the BJJ members, I'd like to give you a free download of High School Musical 3's OST!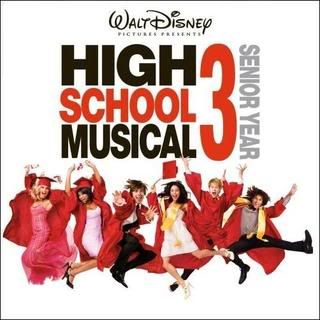 Whew! If I forgot to mention some people, I am so sorry.
But I'd like to thank everyone for being nice and keepin BJJ alive!

peace!