Do you prefer BoA with or without bangs?
I loved her pin-straight middle parted hair when she was younger
but now that she's older I love her w/bangs, especially the hair do she
was sporting when she was promoting her American album and Eien/Universe:
<3
How BoA would look w/bangs now
: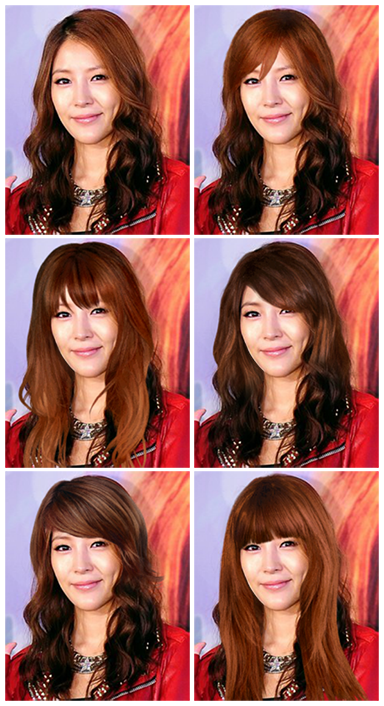 ???