I'm sure if BoA had a photoshoot with the dress she would be looking just as nice.
comparing the two photos is rather stupid... we are talking about an AD and a photo from a concert!

WE can add Danity kane to the list of ppl who wore this miu miu dress too. All of the members wore it!
I googled that and guess what I found?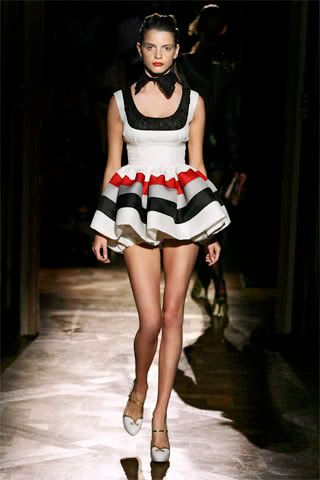 And some similar looking dresses