First of all, a brief introduction would be the correct thing to do right?
Hi, my name is Ming Long but everyone here calls me Ming, I'm 17 & I'm from Malaysia… If you wanna know me better, just add me & be my friend…
Okay… Here goes nothin… Well I hope you guys won't feel bored readin this… I do get an 'A' for English essay writin in school but I do add a lotta rubbish in it to get the 'A'… Haha…
As usual, I shall apologise in advance if I'm not creative…
So anyways, I think this is gonna be so time consumin that I decided to write this in school first, then copy this into the com… Smart way isn't it?(or maybe not) Lol…
Yes, I am in school right now and while others are revisin their chemistry or physics, I'm here writin this… Well at least everyone thinks I'm practicin my essay writin but man are they wrong… Haha
After all that nonsense, I believe I should get into the topic now...
First of all, this is my first EMP in my life so I don't really have an idea of what to write so I made some references... Lol... I believe I should start givin my gifts to people now...
First & foremost, of course I would like to thank the most important person in my life/the person I love the most in my life/my idol...
Well who else can that be other than the one & only *drumrolls*
BoA
!!! I wouldn't even be here writin this if not for her...
Lets see how I started off... It was by chance I got to watch BoA's Eat You Up MV... As BoA reached out her hand, switched on the radio & soon started dancin, I was like
WOW!!
(love at first sight)...
I was just absolutely amazed & baffled by her dancin skills... I wanted to watch the MV in better quality so I started searchin on the web & that's how I ended up here... So that's also why Eat You Up will always stand as my favorite...
She's probably the only artist which I can't help but like ALL her songs too... I truly wish I had got to know abt her much earlier... Anyways, I'm really thankful to her for makin me end up here in BJJ...
There's absolutely nothin I can give her other than:
LOVE!!
So here I am in BJJ, sad to say this but I was actually an absolute silent leecher for around a month till that 'one day' which made me decide to start bein active, I'll get to that 'one day' later, you guys will understand why...
My 1000th post came kinda fast after bein active for around 3 months... I really had fun here & made some very nice friends & I'm kinda sure you guys are already bored up to this point... I better start talkin abt the people I got to know here...
Kevin (Y2Kevtjai)
So who wouldn't know that you were the first person I was gonna write abt? Master above all, though you haven't really taught me anythin but I definitely treat you like a master & I truly admire everythin you've done... Remember that 'one day'? Yea it was the day I was lookin for a good quality Energetic MV & I stumbled upon your encode... I was pretty amazed at how you put in your time & effort to encode videos & share them as well as takin the time to give in depth analysis... So after that, I decided to be active & contribute whatever I could here & of course, I also became the No.1 fan of your encodes... Haha
We slowly became friends too & I apologise for sayin 'sorry' too many times if it bothered you...
I guess I'm just that kinda person... Lol... Once again, thx so much for sharin all your encodes here & I would really like to join K n K Fansubs once I'm capable...
Here's my gift for you: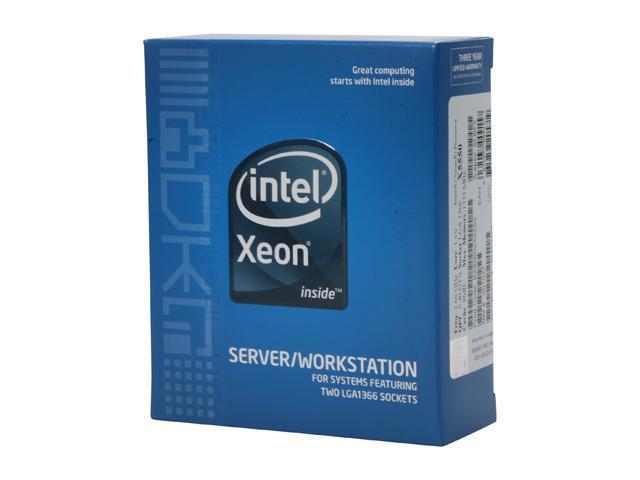 A Quad-Core server so you can encode videos much faster... (Did I get the right thing?)
Eugene (ichigoXIII)
I met you at BoAfanclub & we started chattin everyday on msn so much that we became best friends... Lol... I then brought you here to BJJ but it's so sad that you can't be active due to your terrible connection...
You truly brought some life to the spam section & I know you really enjoy spammin so I truly wish to see you active again soon... Btw, you sleep too much my friend, stop spendin so much time in dreamland...
But since you like to sleep so much, here's my gift for you:
A nice organic pillow which is good for health...
Peter (anathel)
You were one of the first person I got to know here & it was a funny encounter for me...
I remember addin you as friend coz you warned me for my oversized signature... Then I ended up askin for your help in makin my signature & ta daa... What a beautiful siggy i have now & thx a lot for it...
I don't really know what to give you but here:
A PS3 just for you to have fun with...
Lisa (-nothing-)
I knew you through the spam section... I'm tellin ya, you were born to spam...
I really don't see you anywhere else much other than the spam section... Lol... I would even be shoutin your name in the shoutbox but you would just ignore me & continue spammin...
Here you go:
Havin a com which always restarts itself really sucks, so here's a new one...
Abi (jadzrev)
Knew you through the spam section too... Lol... Your avatar is so cute just like you Abi...
Haven't seen you active here recently, hope to be spammin with you again soon...
Here's your gift:
Since you said your parents won't buy you BoA CDs...
Nick (Kwon Ji Kyo)
Countryman!! You're still new around here & I can see you beginnin to become active... Well at least you're active in the spam section right now...
You have such a busy life I always wonder what are you doin...
Here:
I had no idea what to give you so here, a new piano...
Jieming (kyo_jieming2000)
i find it weird callin you Kyo so I'll keep callin you Jieming if you don't mind... Haha
You're so active here though you're busy with your uni life... You're so fast at gettin the latest stuff & you're such a good uploader too... Thx so much for everythin you've uploaded & shared in the download section...
Here's your gift:
Since you gave everyone a Wii in your EMP & I had no idea what to give you too, so I thought I would just return the favor for everyone...
Sarah (Noventa.4.)
You're new here but I can see that you're really active... I remember chattin with you on Fb in the middle of the night (where I am) abt PS3 games...
Hope to see you stay active around here... Btw, I do wish you were my sister coz I like to talk to you for some reason...
Here you go:
more PS3 games for you to enjoy!!
Jason ([BoA]MU)
Mr.999, I still find it funny la to see you stuck at 999 posts... Lol...
I don't really know you well yet but you're a good uploader too so thx a lot...
What else can I give you but these:
Man Utd merchandise!!
Wendy (boanjel)
Wendy right? I find your name such a mystery so I just guessed Wendy... Everyone above had a name so I thought I should write a name for you too...
Do correct me if I got your name wrong...
You're my favorite BJJ staff & I really love your eye candy section... Keep up the great work as mod & I can't wait to see more of your fancam... Haha...
Here you go:
A super camera for you to take amazin photos of BoA...
Mai (chocolate-kid)
Hey Mai, I'd always remember you as the person who admires Peter's artwork so much... Lol
you never seem to like it when people talk abt you & chocolate too for some reason... Lol...
There was nothin else on my mind I could give you but:
A Chocolate keyboard...
Raul (Raul)
I thought you were Spanish at first but you thought I was FEMALE at first!! LOL
You love Hikki so much & you're such a cam-whore too... Haha
What else can I give you other than:
Hikki herself (If I could) Haha
Chloe (Spring Sakura)
How did I know you? It was through the Members Creation section where you would so often share the songs which you sing... I love your voice & I think you should go pro...
I also like all your long advices & opinions... Haha...
Here's your gift:
A mic for you to sing your heart out...
I think that's abt it, other than that, thx so much to the mods & a big thx to all the uploaders too for sharin all your stuff...
Wow believe it or not? That took me hours to write (of course I had breaks in between) & I really hope it wasn't borin..
I think I'll my EMP here... Thx again everyone, it's really nice to have you guys as my friends...
I'm still happy to make more friends so if you're interested to know me, just lemme know, I'm always interested in makin more friends... Haha
THANK YOU!!
~THE END~

Edited by mlyap7_boa, 27 October 2009 - 12:53 AM.