Woooooooohooooooooooo, finally 1000 posts
Okay I wrote poems, well, almost poems, call them whatever you like.
I just tried to rhyme the word at the end, I suck at writing.
It took me a while to do these also.
Some of them are corny, but like I told you, I can't write
I feel like rapping to these.
For Coolin's, Ptoor's, Jwu's, Sexyboafan's, and Lilstephy's poems, the end word rhyme is like this.
..............example a
...............example a
...............example b
................example c
..............example b
...............example c
For everybody else, I just did yours like "a", I didn't do b,c,b,c
Okay Here goes
Coolin
The guy who made BJ,
will always be appreciated by TJ (jt backwards)
Coolin is his name
so please do pray
that his fame
will forever stay.
Ptoor
Ptoor, my fellow rocker
will always be no sucker.
Fighting Green Goblin
it's so easy,
as he web slings
he ain't so cheesy
Jwu
Don't mess with Jwu
or you will get shoe.
He is a cool guy
and a very swell dude.
So please don't lie
and don't be rude
SexyBoaFan
Troung, Troung, Troung
he is never wrong.
Gets all the women
that he ever want
Also eats lots of ramen,
so don't call him a runt.
LiLstephy
Girl from Jersey,
her name is Stephy.
Likes to go to camp
and sometimes like to party.
Also bright as a lamp
and also very hearty
Winnierz
Winnie from New York City
is cute as a little kitty.
Loves the Inuyasha show
and everything around.
A very special girl who glows
and never ever frowns.
Padlet
Quynh is from Texas,
who's pretty as a lexus.
She's also very nice
as a bowl of rice.
She is so cool,
it makes me drool.
Spring Sakura
Chloe is so funny,
it hurts my tummy.
Such a beautiful voice,
it makes people rejoice.
Always with a smile
with that perfect style
UchihaItachi
Big Naruto fan
who's in the Akatsuki clan.
He never gives up
like a little pup.
You and I are so alike,
it makes me want to bike.
Aprayer4U
The dude name Chris
will always be bliss.
He is not a wimp
beacuse he is a pimp.
Calvin is his BJ wife,
so he really has a nice life.
Eiji
Eiji's music critiques are so good,
it made me pee where I stood.
On vacation right now,
so please do bow.
Can't wait till you get back
because you deserve a Big Mac.
Vietpucca
Val, Val, Val
is a sweet gal.
Your comic strips are so great,
it made me straight (I'm not gay, just needed a word to rhyme)
I hope one day,
you and I can go sleigh.
xx_lost love_xx
Shengyi is such a fun girl
that she deserves a pearl.
Also very kind,
it makes me have a happy mind.
Lives in Chi-town
and never feels down.
Daener
This dude name Sam,
will always be the man.
He is now visiting Chicago,
that it makes me want to go.
Soon he will go to Toronto
and will be back pronto.
Kakashi Mina
Her name is Mina
who is like the greek goddess Athena.
You are so cute
that it makes me mute.
When you sing,
it spreads my wing.
Itzmonkee
A very cool monkey,
who is very funky.
Loves Full House,
but will never touch a mouse.
So cheers to you,
and don't get the flu.
Here's the people who I didn't make poems for. I'm sorry, but I don't know a lot about you guys and girls. I make poems for you when I get to know you better. I promise.
Ace
Here Ace, you get a laptop
Krjeami
You get a big screen T.V.
Cathy86
Here you go Cathy
Icy Jaded Heart
I heard, well...read, you like to write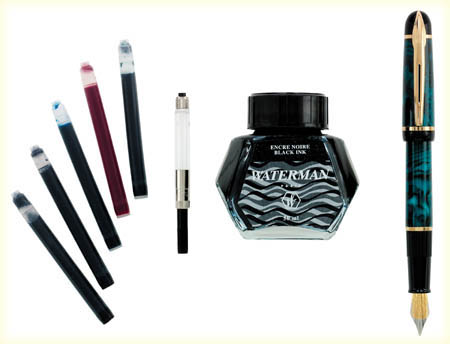 Mirai Pan-chan
Here's a cute teddy bear for you
Kuraudo
So you are a U2 fan, here you go
foreverdancer
I read you like photography
here you go
For everybody I miss. I'm so sorry.
Everybody here on BJ gets a free trip to Hawaii
Now for the BBQ, WOOHOO
Hamburgers
Please wait for one, they're still on the grill
Hotdogs
Pick anyone you like
Chips
Yumm
Corn
Soda is also provided(I'll find a pic later)
Well that was my EMP
Hope you had fun and hope you enjoyed my poems
See You Later
Edited by jonethug, 09 August 2005 - 06:46 PM.