lol, I probably shouldn't write the title all in caps, but I wanted you all to notice it!

First moonstarox, then [email protected], now moi!
Took me a little over 2 years to get here...but I got here!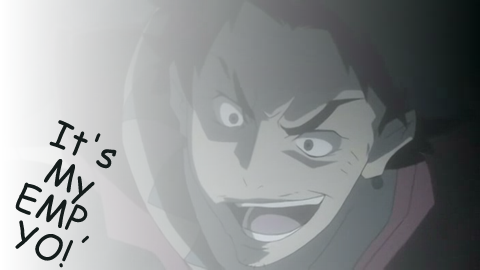 I'm going crazy cuz it's my EMP, yo!

About My Fight With "BoA* Syndrome":
Hmm...eh, let me make this short and sweet, haha. I was just a young kid when I was diagnoised with the BoA* Syndrome. It happened when I heard "My Name," then "Every Heart," but it finally got me when I heard "Be The One." Indeed, I'm still suffering from it, but not as much anymore...with the help of my vaccine...Boajjang. -Yes, I did indeed just do a commercial-

My Acceptance Speech:

Thanks to all you boajjangers! Everyone that contributes here via download and/or by comments. Leechers...DIE...or get hurt, one.
Special thanks/acknowledgement to...
~Spica~ I believe you were my first friend I made here, haha. Eh, sorry I haven't really spoken to you, but just want say thanks!

*BoA_ReMIxEd - You write awesome lyrics. You could become a songwriter one day. Call me if you do, I want to become one myself.
pocoyoboA - You need to teach me Japanese...onegai!!!
sHicalvet* - You on medication? lol, but seriously, you have a really unique personality it seems. Very funny too...
[email protected] - I noticed recently (cuz of your avatar), that you're a fan of my husband, I mean! Errr...Se7en, you're a fan of Se7en. lol, we MUST talk...

pupluvgirl - You're becoming a boajjang HEAVYWEIGHT. Always very active. You also seem very kind, and I'm looking forward to talking to you more.
e n v i i - It's always interesting reading your posts. A future Noble Prize Winner in the making, I predict!
hinachan - Same as e n v i i, you're full of knowledge, and it's always interesting what you post.
~Odyism~ I never knew you, but you always wrote hillarous/outrageous replies. You really good at fanlyric writing, too.
worldofboaandme - Great BJ contributor, and you're a really, really nice guy!

sennheiserlover - You are the hardest person to get videos from, but of course, that's okay. Haha...

kuraudo - I don't know you, but you seem really cool to me, and you've actually had a lot of concert experience. Again, we MUST talk.
dudely123 - You and Gin seem to be good friends, so you're probably a good guy too!
realslow - lol, I leech from you everyday, haha.
As well as other big media contributors such as Firestorm, shotime, budonkadonk, BurntMuffin2, BoA_rocks_in_english, doubletakeit, tux1, and etc. Eh, I know I've forgotten many, but I thank you as well!

And a big thanks to:
The main lady, BoA*! She's the one that got me into J-Pop and K-Pop, and I thank her so much for this, and for making such good music! Thank you BoA*!!!!!!!!


And thanks to Namie Amuro and Koda Kumi for being my idols!

And thanks to Se7en for being my husband...


Anywayz, I hope I'll be able to reach my 2,000 posts within a year, and not two years this time around!