Kuraudo's "LEGENDS POST"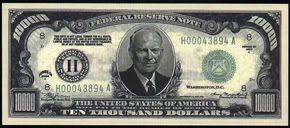 2007 brings 10,000
th
post,
3
year anniversary, and a
Merry Christmas!

(this was supposed to be posted YESTERDAY, but our server was being migrated).
B
ecause of th
e reasons listed above
, my post
will be
very long)
Let's hop to it!
Intro of me
I'm a huge BoA fan, kpop/jpop fan and also a moderator at this forum. I'm also the first staff to have reached a Legends post. Coolin and other Admins Thadj would of reached their 10,000th post had they not had to reset server stats, and had their accounts tampered, so I will do the honor and hand them the Legends Sword of Honor.
Below I will guide you through a timeline of my history through music, Boajjang and how it has affected my identity and way of life.
Finding my Identity through the Music:
1980's
My sister introduced to me, at this time the Teen pop music generation was born, trying to recreate the success of the mass teen fan base like the Beatles did, the music industry brings birth to a new breed of Teen Pop music. This is Music which broke new ground and became the first music I came to live in life:
Tiffany -
she was considered the birth of teen girl pop. Arriving at 15 years old, she moved entire malls to her music, she helped pave the way for every teen bubble gum pop singer there is. Her bubble gum music and clean image may have been lost in America today, but continues to be the standard in Asia.
The Bangles
- Famous girl band of the 80s , they are the past equivalent to the Wondergirls are, (for being one a hit teen pop girl band) Walk like an Egyptian did in America like "Tell Me" in Korea. This song is what everyone was dancing to and made reference in even new films today. The Bangles ballads were quite soul filled and romantic, I still love to listen to them.
Stacey Q.
- The music may have died in America, but in 21 years the Music in Korea has recycled into a newer more danceable Wondergirls Image. "Tell Me" is very influenced by the genre of this past singer and was successfully re-birthed into a new successful group.
Michael Jackson -
When I was a little boy I was dancing in front of the TV to Billie Jean and beat it. If not for his dancing, the world would be quite a different place.
I was also living for 12 years in a white only area and had lost all contact far from any Asian society, food and culture. in 1987-1999
1990s
I don't know about you, but the 90s sure had some strange music, where people could not find their "image" , and the fashion surely sucked.
Many people hardly will want to admit they listened to and even "danced" to Mc Hammer, Vanilla Ice and the pseudo fallout; Snow.
The late 90s brought in Alternative music which was all the rage, and I listened to the groups below
1995-2000
1993-1996 - After 3 years of listening to nothing by Metal I decided to cut my hair and stop banging my head. I was hardcore into metal, I went to all the concerts
it was definitely a rebellion type of stage.

1997 - By Junior year high school I then was interested in music like Dave Matthews Band, Michelle Branch, Eve 6, Goo Goo dolls, 3rd Eye Blind

, my whole image became clean and more productive as individual. Still the music image was not exactly clicking. At this moment I became more whitewashed than ice on rice.



For a few years I had lost interest in Music, and at the same time lost a little identity.



2001-2003
At this time soundtracks, orchestration, classical, baroque became my love. I adored this music and it drove me. I love it more and more up to this day and will never leave it. .. But still there was something else around the corner.

I remember one classmate in whom I never spoke to confronted me in the library one day and said "you lost all your Identity!" "Go find your asian cultures!" They will make you the person you always wanted to be!, Your future depends on it!, I am nobody but you will be somebody!

I'm like what a goof, who the hell is this? How does he know me?

The strange thing after giving me a lecture on how un-asianized I was he never came back to class after that day. He just quit mid semester. I forgot about him and I was like sure, like how do you even know me? A few months later things changed, however.
After living 2 years back in the semi industrialized Little Saigon /Little Seoul/

2002 - I discovered J-pop ,through my interest in Video games and anime. So I listened to it along side my Orchestrated Music. It was a perfect transition from Orchestration to go to Final Fantasy composer Nobuo Uematsu. Man isn't he amazing? W-inds, Ayumi and other jpop groups were my fancy at this time. I really enjoyed Jpop and I was like I should of discovered this a long time ago!!


2003 - In this year the American boy bands, pop music, bubblegum pop, dance was a dying breed. The music I grew up with as a child was no where to be found. The music I held on to my teens for rebellion was gone with the wind with me. I was tired of American music.
Late 2003: Here comes ...the BoA!
A friend of mine put in Jewel song for her Web blog, which became the first song I have heard of BoA while discovering of J-pop. In addition my friend introduced me to my first Kpop group, Babyvox. Korean language sounded very new to me so I wasn't used to interpreting the sound, but I was so pulled in, the world of this style of music was so .. DIFFERENT, amazing!

A few months had dwindled and then I remembered the Name BoA while searching for more Jpop and Kpop. I read a bio on BoA's mastery of both languages got me interested! I sampled some music videos in flash. (before the Youtube era) , and then started downloading files at roughly 1-5KBs a second from random external Torrents. As of now, what had died in America I got re interested in because of BoA, I never knew their could be a person so sweet and pure like Boa. The only person I knew before this was Britney spears, but she could not hold a candle to what I call "purity". BoA ROCKED MY WORLD!!

I was simply blown away by her dancing, singing ,being the only singer in Japan as a Korean, I was totally and STILL AM in love her cute bubbly personality, and her unique attention to sexiness. BoA's shows gave me a look into Korea. I still had no outlet to talk about BoA with, so my opinions were solely based on my own reasoning.
Given I had perfect attendance in high school and college, this time I had I missed class altogether because watching my new BoA video became more important!
2004: BoAjjang the era of Legend:
The time was December 1 of 2004. When I heard the song Valenti, I wanted to find a performance for it. My search on Yahoo led me to this site. I then learned of all of BoA's Korean music and became aware of K-pop, then K-drama and Korean culture, diversifying myself in addition to my obsession with J-pop, Anime and Japanese culture.
I came to love this singer so much she turned my entire way I view life, music, Korean culture, asia and society in general. BoA has given me new understanding that there was more than my American world had given me. BoA open up the doors to Korean Drama in which I highly became interested, then the food and much more. I noticed in Little Saigon that the video stores have started replacing their native movie posters and DVD for K-drama now, coincidentally Vietnamese here have taken the influence of Koreans very highly! Go hallyu!
I got to see BoA! Wishes come true
Jump ahead 6 months, I got my opportunity to go see BoA live!
I got up close and personal, front row center 13 feet away from BoA !
My fandom is now deeply rooted, this is no phase, no it is not. BoA is now part of my blood and soul ph34r. For you naysayers out there, BoAs hot bod needs no airbrushing, she just looks amazing in person!
Jaejoong got closer to me than BoA did. A gift a fan threw had landed right next to me, so he had to come towards me to pick it up, bending forward to pick up his gift, he then looked at me smiled.
Kuraudo Level's up to become part of Boajjang History!
After the concert, I was made an entry level
staff member
(no modding ability, but a support agent). At this time I wrote news articles from translations given by friends which were friends of Korean Newsen editor.
The Internet evolved:
FRIENDS!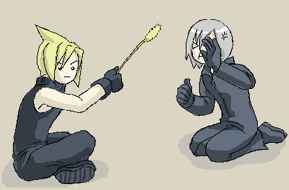 I also got to meet people who used to run this lovely forum and that also changed the way I treated the Internet. The internet became a new way of communication, not just for stalkers and weirdos, but it became a new way I made friends. A lot of the people I met here are also my true and greatest friends! There are so many of you now and that you mean a lot to me I can't simply name you all here. You know who you are and I appreciate you!
You guys Rock!
Seeing BoA again!
Yes yes baby yes baby oh baby.
In May 2007, I got to see her yet again and meet more boajjangers. In this year BoA and boybands, girlpop bands are dominating the music industry in Asia. This time, instead of a small crowd of 3500 like the 2005 Hallyu Concert, this stadium was jammed packed, a SOLD OUT crowd of over 17000!! Fans came with a vengeance to not miss the second opportunity to See Boa perform!
Kuraudo Level up again as Mod
After this landmark i was then made a Moderator. I've given my pledge to assist Boajjang becoming a better place by setting an example of loyalty and honor to my favorite singer BoA while continuing to write news, serve a few files to spread the BoA joy!
Boajjang, the professionals!
Many gossip sites have given their birth to becoming popular, know sources of great lies, opinions and one sided information given as fact.
Today Boajjang still stands strong to this day as no tolerance to such gossip, and continues to be one of the few English BoA sites to deliver, accurate professional news.
DGDY
Because of bjj's strong force as a fun and professional community, it has attracted many great people to this forum. DGDY was discovered by BoAs affiliations and has brought them to live their dream! This also increases Bjjs notoriety and gives great hope for the members! Congratulations.
As you can see , BoAjjang is a community that supports dreams. Besides making friends, Many people want to see BoA, many people who want to become singers and artists have their wishes come true!
Because of this Triple whammy of 10k Post, 3 year anniversary and CHRISTMAS '07 you will get 3 gifts!
Gift 1 Gifs
(eye candy) (link down, reuploading!)


Gift 2
DOWNLOADS
Gift 3
Scans
SORRY, all the uploadster links went down so all the files I was giving out are ALL down, so I had to compensate, More links to come later for video files.